Online Meeting with Dr. Ryder Patzuk-Russell, author of "Development of education in medieval Iceland"
Published 28 May 2021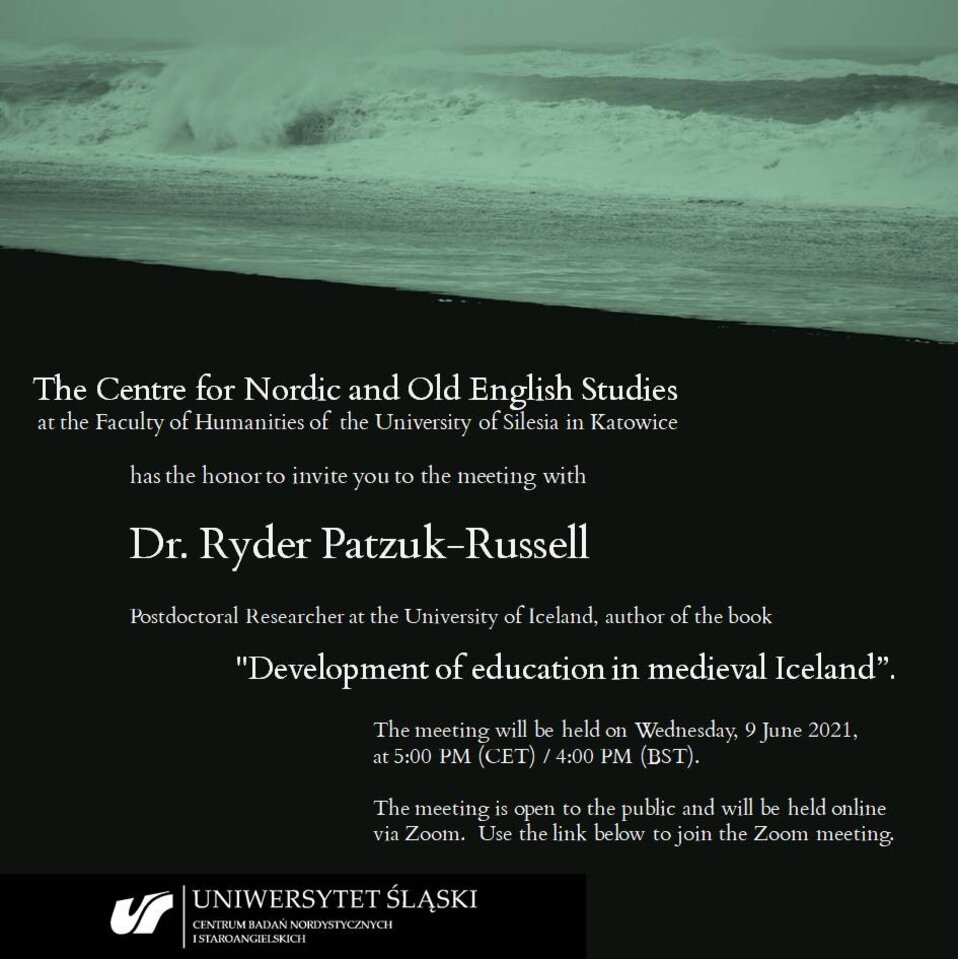 The Centre for Nordic and Old English Studies at the Faculty of Humanities of the University of Silesia in Katowice invites to a meeting with Dr. Ryder Patzuk-Russell on June 9th.
Ryder Patzuk-Russell is a medieval historian specializing in the social, religious, and intellectual history of medieval Iceland. He completed his BA in History at Portland State University in his hometown of Portland, Oregon, in the US; in 2012 he finished an MA in Medieval Icelandic Studies at the University of Iceland, with a dissertation on Breta sögur, the Old Norse translation of Geoffrey of Monmouth's Historia regum Britanniae. He attended the University of Birmingham, in the UK, for his PhD under Chris Callow; in 2017 he completed the dissertation that would form the basis for the present book. He is currently a postdoctoral researcher at the University of Iceland, working towards a second monograph on death and commemoration in late medieval Icelandic society.
The meeting will be held on Wednesday, 9 June 2021, at 5:00 PM (CET) / 4:00 PM (BST). It is open to the public and will be held online via Zoom.
Use the link below to join the Zoom meeting: