Call for Conference Contributions: "Doing Things with Old Norse Myth: A Research & Cultural Symposium on Mythological Processes"
Published 23 April 2021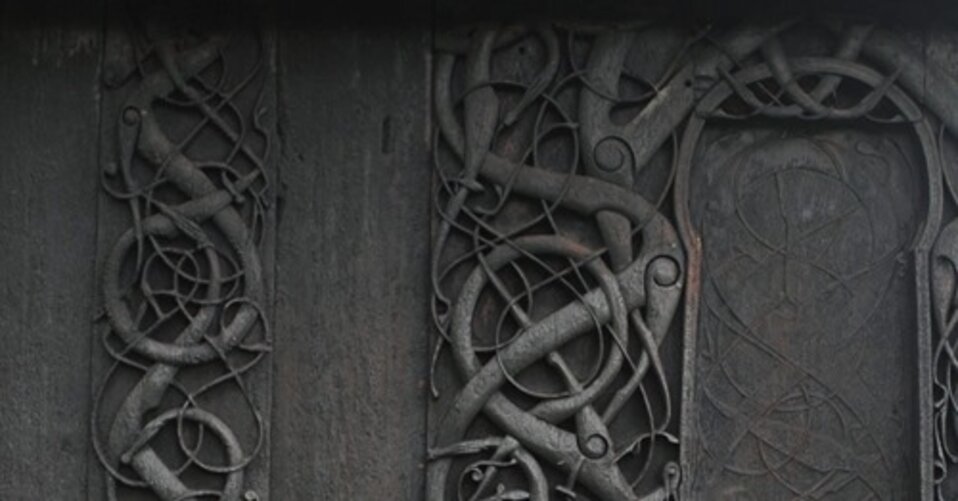 The Northern Door at Urnes Stave Church, Norway.
The latest in the annual series of Aarhus Old Norse Mythology conferences, jointly organised by researchers at The University of Iceland and ReykjavíkurAkademían, will take place in Reykjavik on 25-27 November 2021.
"Doing Things with Old Norse Myth" focuses on the many human-driven processes underlying Old Norse mythology in both the past and the present.
One goal of this enterprise is to encourage greater dialogue between scholars and cultural creatives. There will therefore be a parallel programme of cultural and creative events – including music, poetry performances, book readings, and interviews – by leading Nordic artists and creatives whose work is inspired by Old Norse mythology. These cultural events will be open to the public, and are designed to create bridges between academics and others with an interest in Old Norse myth.
The conference will be organised into a number of distinct thematic sessions, including:
Challenging: Old Norse Myth in Contemporary Scholarship
Excavating: Old Norse Myth in Material Culture
Mediating: Old Norse Myth in the Middle Ages
Importing & Exporting: Old Norse Myth Beyond Scandinavia
Read more on the website: https://oldnorsemyth.hi.is/